The German Shorthaired Pointer (GSP) was originally imported as an all-purpose hunting dog. GSPCA members see something very special in their GSPs and want to preserve the qualities that make them unique. We have come together for 80 years to uphold the breed standard and to educate GSP owners, new and old, to promote and improve the breed.  GSPs today excel as family companions, hunting dogs, performance dogs, therapy dogs, service dogs, search and rescue dogs, drug and bomb detection and the list goes on and on.
Why should you become a member?
The German Shorthaired Pointer Club of America (GSPCA) is a repository of information, experience and knowledge – serving novices, exhibitors, breeders, owners and those just interested in learning more about the breed.  The club educates the general public, owners, breeders, and judges by providing seminars, Meet the Breed events, offering an expansive website and through the official magazine, the Shorthair Journal.
We also acknowledge the future of the club lies with its young people and their continued involvement.  We have an active Juniors program for anyone under the age of 18, including mentoring and ongoing educational rewards through our scholarship opportunity.
Our many committees and elected club officials work to carry out these objectives in a responsible, open and interactive manner, and always with the best interest of the GSP as their uppermost concern.
GSPCA membership is open to GSP owners and those interested in the breed.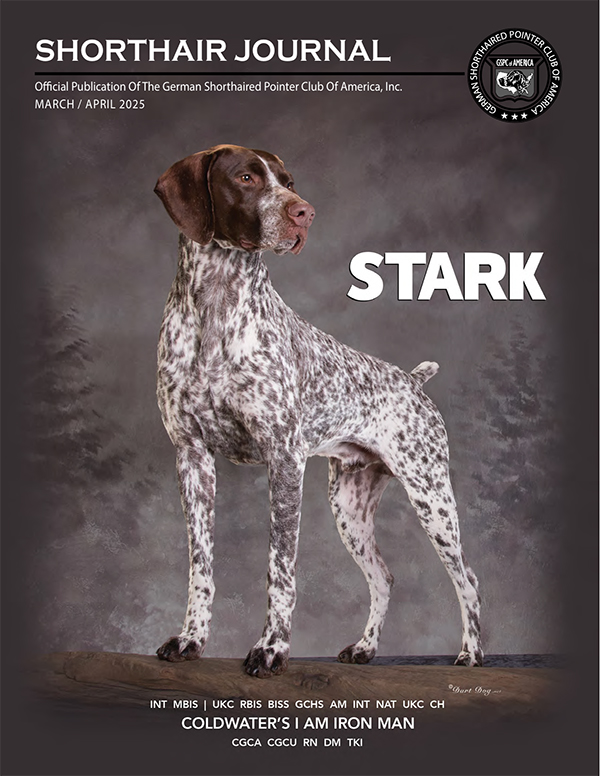 THANK YOU FOR YOUR INTEREST IN JOINING OUR ONGOING MISSION TO PRESERVE THE GSP FOR FUTURE GENERATIONS!