Health & Welfare Committee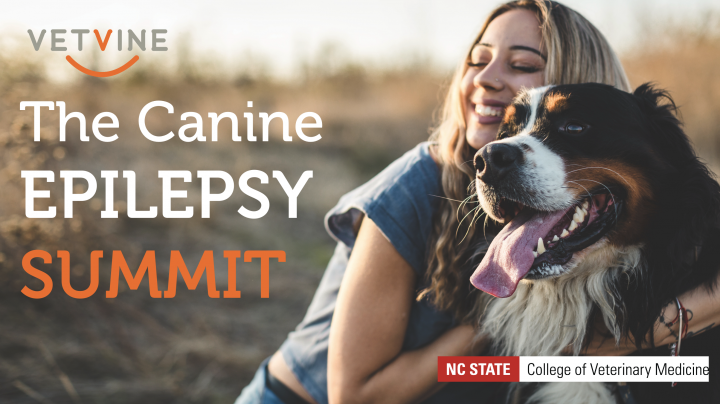 The Canine Epilepsy Summit
Epilepsy is a disease that impacts both animals and man, and there are continual efforts – worldwide – to support those facing this disease. These include epilepsy research, outreach and education. The Canine Epilepsy Summit was developed by the North Carolina State University Companion Animal Epilepsy Research Lab in partnership with VetVine to educate and support all who care for #EpiDog warriors. As we learned, there are over 600,000+ dogs in the United States alone living with epilepsy.

Embrace the healing power of Purple Day! Learn from leading veterinary experts from around the globe about all that you can and should be doing to support canine companions with epilepsy live their best lives.
This program is available for viewing On Demand.
Save* with PROMO Code: Purple23
(Expires 3/31/23)
Health & Welfare Committee at the National Specialty: April 30-May 6, 2023
The H&W committee is sponsoring Ringside Chairs at the National Specialty Events in Hunt Valley, Maryland – April 30-May 6, 2023. Proceeds support the Hemangiosarcoma project / National Specialty Show (80% / 20%) DETAILS
Other ways to support the Health & Welfare Committee/CHF Hemangiosarcoma project:
Please take note of an excellent resource for the health of your dog, the AKC Canine Health Foundation. The GSPCA has made regular annual contributions, thanks to you and our Purina matching funds, to important research including Hemangiosarcoma, Addison's disease and Epilepsy. Our Health and Welfare committee has its ears to the ground listening to members on their GSP health concerns and annually back initiatives to raise funds.
https://www.akcchf.org/canine-health/top-health-concerns/top-health-concerns.html
Please consider using our link for this year's initiative if making donations:
The German Shorthaired Pointer Club of America presents the educational and scientific material on these pages as a service to its membership and to the general public but does not endorse those materials, nor does it guarantee the accuracy of any opinions or information contained therein. The opinions expressed in the materials are strictly the opinion of the writer and do not represent the opinion of, nor are they endorsed by, the German Shorthaired Pointer Club of America. Health and medical articles are intended as an aid to those seeking health information and are not intended to replace the informed opinion of a qualified Veterinarian.
2023 Committee Members:
Karen Rooks Nauer, Chair
Bunita Eichelberger DVM
Roxann Campbell
Kyle Kruger
Dannie Lee
Tiffany Harvey-Cessna
Christine Bailey
Melanie Shufran
Meghan Bodie
Carrie Ensrud
Leita Estes
Janice Price DVM
Belinda Venner
Jami Meath
Sarah Daley
Janet Chandler
Debbie King
Denise Avery
LJ Utterback
Mariana Byndloss DVM
Jennifer Tanner DVM
Peyton Svagerko
The Health & Welfare Section is currently under renovation. Thank you for your patience!